Having spent many years as a General Manager of a large hotel, I have the tendency to get excited over heavy duty, commercial grade, hospitality supplies & kitchen equipment
.
I remember the day the new upright freezer

arrived. It was BIG and so SOLID! I totally put the refrigerator I had at home to shame, but it had much more of a workout each day too. There was a lot to love about that upright freezer, but I loved the digital temperature showing on the outside. It was easy to monitor with just a glance, and I definitely needed to be able to check things quickly.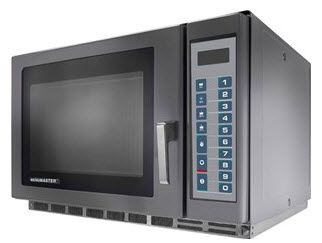 Before I ever started working at a hotel, I never knew there was a commercial microwave oven

. I thought everything was cooked on huge stoves or warmed in big ovens. Apparently I was wrong. There were many foods that were put into the microwave at breakfast to give it that last few seconds of intense through and through heat.





This equipment is built not only sturdy, but also with a design that is easy to keep clean. Think about it...stainless steel can be thoroughly sanitized without having to worry about destroying it. I currently have stainless steel sinks and love them! I can't tell you how many sinks I have chipped the porcelain off of or scratched beyond repair. Give me stainless steel and I'm a happy girl! I would be an even more thrilled with a new refrigerator with glowing digital numbers on the outside telling me what the temperature of my strawberries and whip cream are on the inside.






My opinions are valued and I was compensated by my friends at CFM for this post.